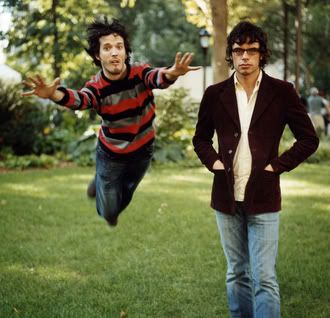 Bret. Jemaine. Rollerskates. Porn mustache. Do I really need to say anything else?
For those of you who don't already watch HBO's
Flight of the Conchords
, either because you don't have HBO (you can always download it via Bit Torrent), or never bothered to give it a shot, or you just have a horrible boring sense of humor, then please watch this video and enjoy the wonder that is
The Fourth Most Popular Folk Parody Group in New Zealand
.