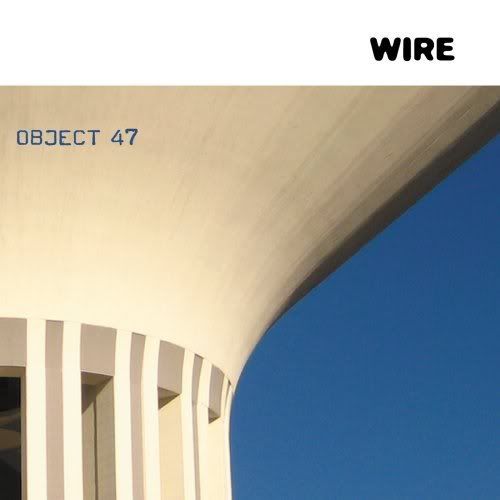 Wire
is one of those bands who could never be accused of complacency. Nor would anyone be foolish enough to confuse them for nostalgists. Even though they've been around for over 30 years and continue to influence newer legions of musical followers, they always seem to be looking forward.
"One of Us" is no exception, as it sounds different from any of Wire's previous output. It's pop sensibilities bear some resemblance to their mid-80's work (
A Bell Is A Cup Until It Is Struck
,
The Ideal Copy
), yet the driving mechanical bass rhythm is indicative of their more recent
Read and Burn
and
Send
era. What's more, this song finds the notoriously serious band sounding somewhat playful as they wax pseudo-philosophical on the chorus ("One of us will live to rue the day we met each other").
After three plus decades of setting the standard of excellence for art-punk, post punk, experimental noise and seemingly everything in between, Wire sounds as if they're ready to embrace toe-tapping pop rhythms with open arms. Considering how most of their career has been characterized by pushing the envelope, perhaps it's time to pull some of it back in?

Wire - "One of Us"