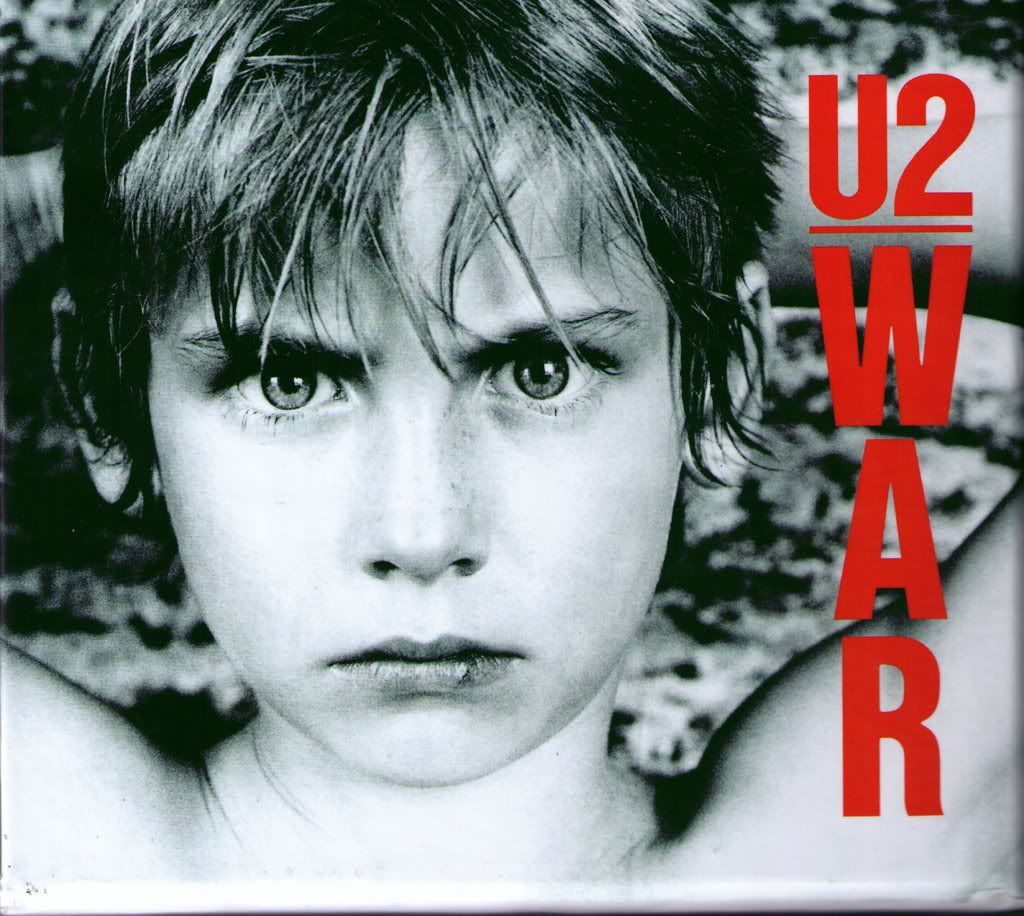 I haven't posted a Song of the Day in a while, so today I decided to give you a little treat by posting two, so I will keep the words short.
The only things that need to be said about these songs is they kick ass. Say what you want about contemporary
U2
(I think they are still a great band, and I make no apologies for thinking that), but it's hard to deny how great their early work was and finally their first three albums,
Boy

,

October

and

War
, have been re-worked and remastered to breathe new life into them. Today's selections come courtesy of the
War
Deluxe Edition, and they are perfectly indicative of two of U2's greatest (yet under reported) influences.
I always felt that "Two Hearts Beat as One" was one of the most underrated songs in U2's catalog. I have no idea why because the backbeat is fierce, thanks to the lethal combination of Adam Clayton's deep clanging bass and Larry Mullen's rapid fire high hat mastery. And The Edge does what he does best, which is pepper the song with intermittent thunder strikes of sweet guitar noise. Bono's lyrics are big on imagery (as usual), but small on grandiose themes, which makes the song a perfect fit on the pop charts (which, of course, it never was).

Regardless, this song is the closest thing you will ever hear U2 sounding to Gang of Four. The Club Version is basically a longer version of the original that emphasizes the dance aspects of the song even more. Which is to say, it is the Larry and Adam Show. Put this on at a party along side some Gang of Four, The Rapture and LCD Soundsystem and you would be surprised how well it fits.

"Treasure" is another gem found on the second disc of the War Deluxe Edition that finds U2 paying homage to another hero of theirs, Joy Division. Seriously, listen to to the first 20 seconds of this song and tell me it doesn't sound like an outtake from Unknown Pleasures or Closer. Bono's voice is obviously nowhere near as melancholy as Ian Curtis (to be fair, whose really is?), but it certainly isn't out of place. Oddly enough, "Treasure" answers the question of how Joy Division would sound if they had a less depressing vocalist even better than listening to New Order does.
U2 - "Two Hearts Beat One (Club Version)" (from

War (Deluxe Edition)

)
U2 - "Treasure (What Ever Happened to Pete the Chop" (from

War (Deluxe Edition)

)