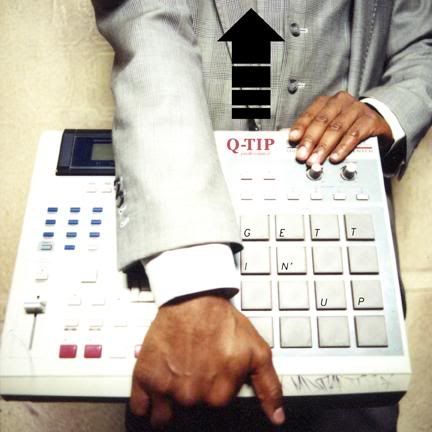 For all those people who wished somebody other than Justin Timberlake (i.e. a black person) would pick up the torch dropped by Michael Jackson,
Q-Tip
has answered the bell on his new album "
The Renaissance
." It was barely released last week and already I can tell that it's going to stay on repeat in my iPod for the next couple of weeks. That's because Q-Tip does a fantastic job of inserting his smooth lyrical flow into a kaleidescope of Hip Hop beats, Soul melodies and Jazzy grooves on every single track.
On "Move" we hear Q-Tip summoning his inner Curtis Mayfield, while the accompanying video is an unmistakable homage to Michael Jackson's video for "
Rock With You
." Tip may have foregone the sparkled sequined getup, but he kept the campy green light and smoke machine effects. It's a fitting tribute from an artist who owes much of the music on his album to the funky jams of
Off the Wall
. Now I just hope Q-Tip doesn't let this stuff get to his head and ends up recreating
Moonwalker
.