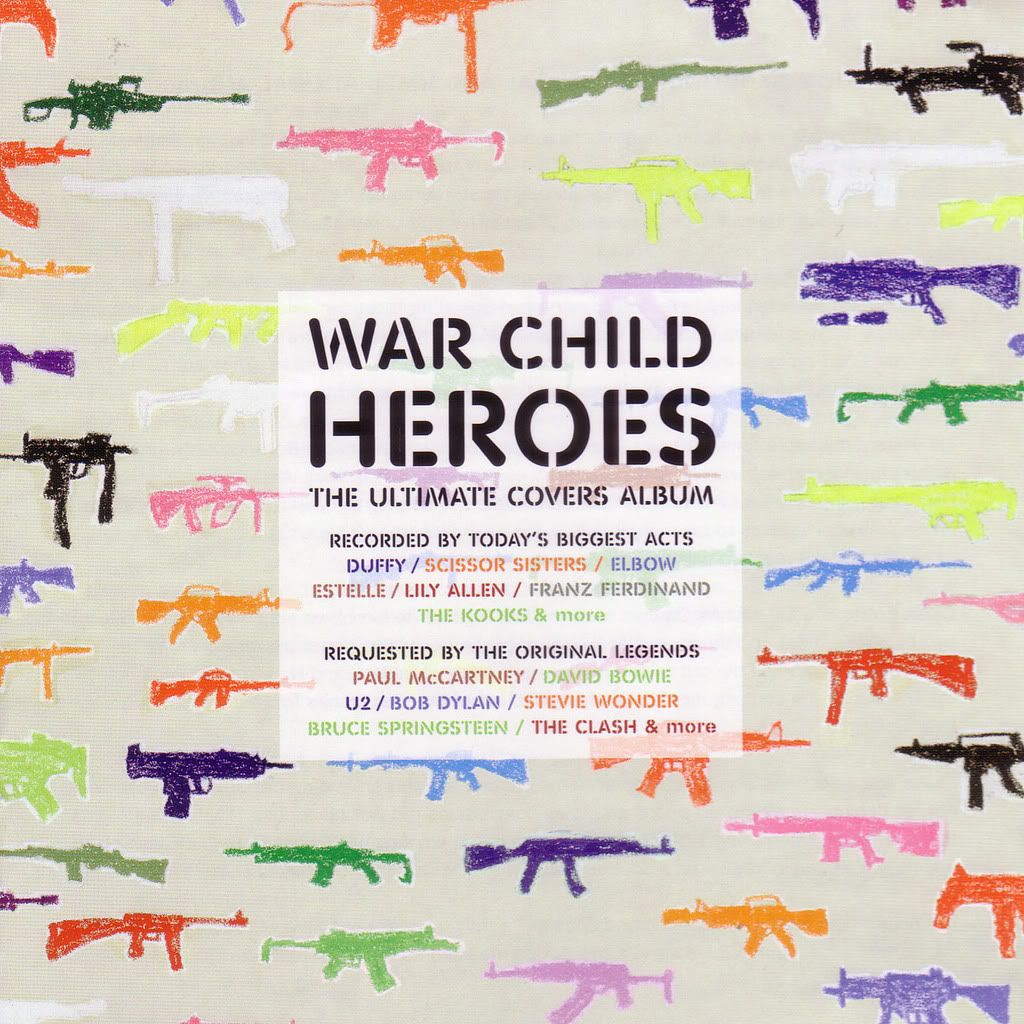 I usually don't like it when bands cover classic songs for any kind of commercial release. It's understandable that a band/artist would perform a cover during a concert, paying homage to your influences is only natural, but releasing said cover for sale is almost like admitting that your version is better than the original. I know that isn't normally the intent, but artists have to know once the song has the chance to penetrate the masses comparisons are sure to follow.
Of course, there are some exceptions. For example, charity benefit compilations always get a pass. If the purpose of an album release is to generate maximum sales for a good cause, then filling it with 15 covers from some of the most recognizable indie artists is a good way to accomplish that goal. I mean, who wouldn't be interesting in hearing what Franz Ferdinand's take on Blondie's "Call Me" sounds like?. The folks behind the
War Child
organization piqued my interest with nuggets like that by releasing
Heroes
, their latest compilation aimed at benefiting child refugees of war.
Artists like Beck, Duffy, TV on the Radio, Yeah Yeah Yeahs, and the Hold Steady pepper this record with personal cover selections from their musical heroes, such as Bob Dylan, Paul McCartney, David Bowie, The Ramones, and Bruce Springsteen. While many of the tracks are good (for example, Elbow's cover of the U2's "Running to Stand Still), nothing on the album comes close to the awesomeness that is Hot Chip's cover of the Joy Division classic "Transmission".

Rather than attempting to match the emotion and ferocity of the original (which would've been a train wreck, btw), Hot Chip decided to turn the song on its head and strip it down to a simple bass line, steel drums and keyboards. Toss in Alexis Taylor's playful sound vocal and the song becomes transformed to an electro dream-pop gem. But without that killer bass line this song would be nothing. In any event, it's one of the better covers I've heard from any band in a long wile.

Hot Chip - "Transmision" (from

War Child Heroes

)