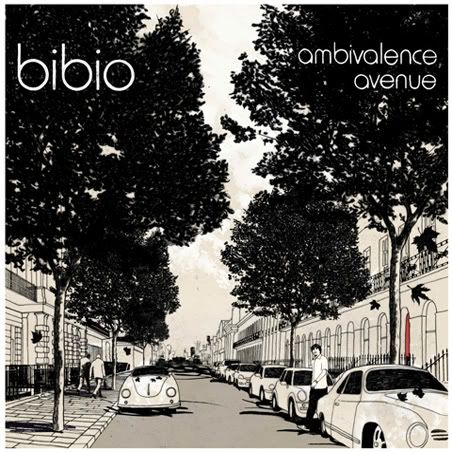 Don't let anyone try to tell you that music labels are dying. It's simply not true. The correct declaration should be that
dumb
(i.e. large) music labels are dying, but smart ones are thriving. Just because the business model changed doesn't mean it's impossible to succeed. The smart labels, like
Merge
and
Stones Throw
, are the ones who keep growing, steadily adding high quality music to their artist rosters. Perhaps the best of the crop is London-based
Warp Records
.
Already home to legends like Aphex Twin, Autechre, Boards of Canada, and LFO, Warp has more recently given us Grizzly Bear, Gang Gang Dance, Flying Lotus, and Jamie Lidell. One of the lesser known of the bunch is England's
Bibio
(aka Stephen Wilkinson), whose forth album is one of the best I've heard this year.
To say Ambivalence Avenue is 'atmospheric' (it is) would be an inadequate description on so many levels. Yes, the music tends to borrow from elements in nature, but those are used merely as a canvas for Bibo to splatter his more complex and detailed colors. Sometimes the result is along the lines of post-modern space Hip Hop, such as the the J. Dilla-esque "Fire Ant", or the plodding hypnosis of "Sugarette". Still, at other time it takes the form of Summertime pop (the title track, "All the Flowers") and Electro-Folk ("The Palm of Your Wave", "Haikuesque").

There's layers and layers of live instruments, samples, sequencers, programming, and studio trickery found in every song, yet none of it ever sounds indulgent. Every little bleep, scratch, strum, beat, and echo has it's purpose and the result is usually more than the sum of its parts. This album demands you immerse yourself inside it's fantasy world in order to respect the intricacy of how it was created. Two minutes into the title track, I was giddy in my eagerness to oblige.

Bibio - "Jealous of Roses" (from

Ambivalence Avenue

)
Bibio - "Fire Ant" (from

Ambivalence Avenue

)