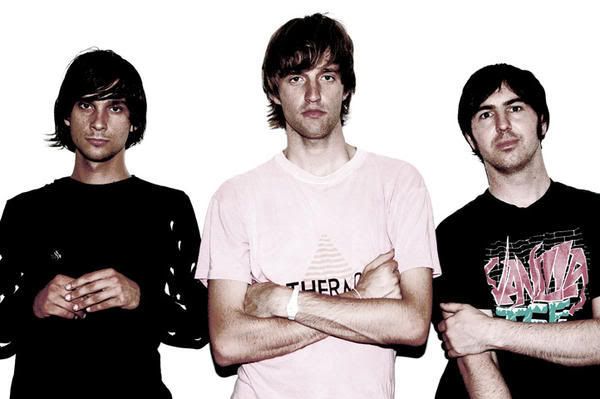 Since
Coachella
is coming up in less than three weeks I decided to begin a new feature called Meet Your Coachella Lineup. With 130+ bands in attendance over the festival's three days, it can be hard for some people to wrap their heads around all of them. No doubt, you all have your must-see acts (Aphex Twin, Portishead, Kraftwerk, Hot Chip, Holy Fuck, the Bees, the Verve, and Simian Mobile Disco are just some of mine), but what about all the lesser-known ones that you've never heard of? Just because you aren't familiar with them doesn't mean they're not any good, so with that in mind I decided to take the guesswork out of the equation for you. Hopefully at least a couple of my recommendations make it on to your festival itinerary.
Like at least several others on the bill,
Cut Copy
owes much of their electro-pop/post punk revival sound to Daft Punk and New Order. On their first album,
Bright Like Neon Love
, the band channeled their inner Kraftwerk and Depeche Mode sensibilities to create a stellar debut full of pop gems. Since then the Melbourne, Australia trio has managed to stay quite busy releasing the solid mix album
Fabriclive.29
and producing remixes for the likes of the Presets, Midnight Juggernauts (who will also be at Coachella), and Van She.

Tomorrow their sophomore album

In Ghost Colours

will be released stateside. If the first single "Lights & Music" is any indication, the record should be another dance party from start to finish. You can catch Cut Copy (most likely in one of the tents) on Friday's Coachella lineup.