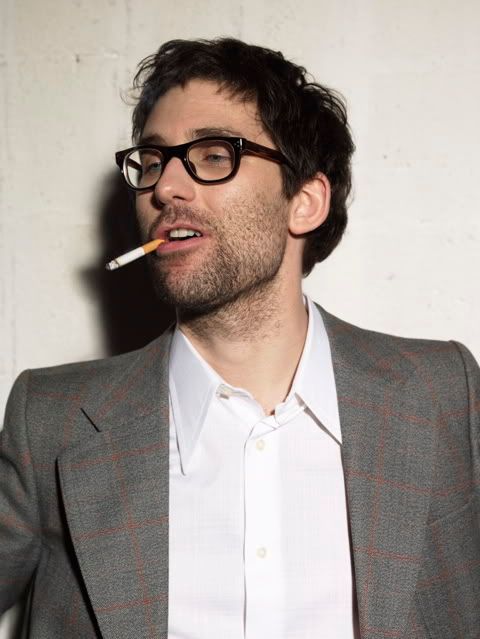 Jamie Lidell
is one of the funkiest white boys you'll ever see. After making a name for himself as one half (along with Christian Vogel) of experimental techno group Super_Collider, Lidell released a solo debut (2000's
Muddlin Gear
) that was basically a primer for IDM, but when it came time to record a follow-up he changed up his act almost entirely. That watershed moment, known as
Multiply
, marked the transformation of Lidell from synth beat scientist to electro-soul crooner and the result was a fantastic album full of ass-shaking songs and saucy rhythmic jams.
On April 28th Lidell will release the long-awaited follow-up
Jim
on
Warp Records
, and preliminary buzz indicates that it's going to be even funkier than
Multiply
. Since the original version of "Figured Me Out" is found on the new album, I don't really have much of a reference point from which to compare this song, but it doesn't really matter since it stands on its own (as all good remixes should) quite well.
For those of you who aren't familiar with Mr. Lidell's music, this song will give you a pretty accurate picture of what he sounds like. Funk guitar hooks, slap bass and Hammond organ grooves form the perfect backdrop for Lidell's gritty soul wail. It's almost impossible not to have the urge to dance to this music and Lidell proves once again that even (former) techno computer geeks can get down like James Brown.
Jamie Lidell - "You Figured Me Out (Garage Mix)"