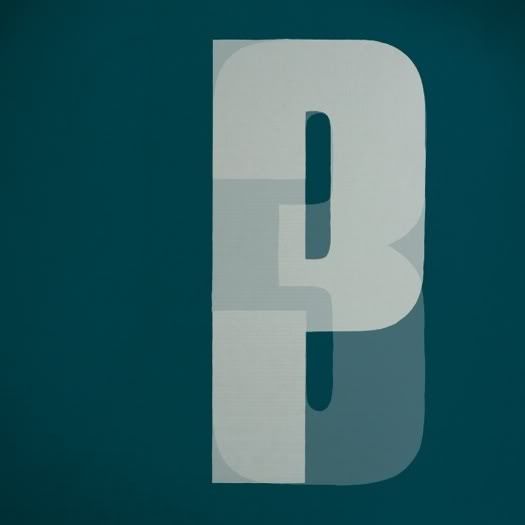 As readers of this blog know,
Coachella
is a mere two days away (btw, if any readers are planning to attend, drop me a line) and that means the return of
Portishead
to US shores is imminent. It's been 10 years since the Bristol trio have performed in America and even longer (11 years) since the release of their last album. Needless to say, I'm brimming with anticipation for their performance on Saturday and the long overdue release of
Third
. With that said, I couldn't help myself, so I decide to fish out an advance copy via the torrent sites (don't worry, I am SO buying this album when it's released April 29th).
So how has the long layover treated the band? For one, any attempts to still classify them as 'trip hop' (a term they detest) should be met with laughter. Much of the rhythms on
Third
owe more to Brian Eno and Kraftwerk than they do to any hip hop artists. On album opener "Silence" a fierce marching drum beat combines with deep pulsating synth notes, haunting strings and Beth Gibbons' trademark melancholy to build a momentum that you think is leading to a big payoff, but instead just ends abruptly. At first I thought there was something wrong with the leaked copy of the album I had downloaded, but alas the ending is intentional and quite fitting. I think what Portishead is trying to tell us here is that this story doesn't start where the last one began, so take a quick time out and wrap your head around that concept before we proceed any further.


At this point my interest is sufficiently piqued. From there the slow droner "Hunter" acts a segue way to the album's more ambitious songs. One that standouts is "The Rip," a track that begins as a ballad with strummed guitar and Gibbons' beautiful desperate-sounding vocal, but eventually gives way to a catchy analog synth rhythm that's straight out of the Cluster or Harmonia Krautrock playbook.

Later on Portishead delves into noisy electronic experimentation on "Plastic" and "We Carry On", two songs that effectively carpetbomb trip hop back into extinction. The former is characterized by a start/stop percussion layered on top of a swirling drum machine that bears a resemblance to a propeller, while the later uses muted drums and a ritualistic synth beat (seriously, it sounds like it should be playing during a virgin sacrifice) as the backdrop for some good ol' fashioned guitar noise. Basically, it's the greatest song ever.

After the brief interlude "Deep Water", which pairs Gibbons' vocal with nothing but a mandolin (and is the closest we get to a 'happy' song), more noise comes our way in the form of "Machine Gun" (which has been discussed before) and "Magic Doors", which uses what sounds like an accordion fed through bagpipes, cowbell and a hesitating snare beat to create a dizzying sound that propels Gibbons' wail to wonderful heights.

Perhaps only one track, "Small", is reminiscent of the 'trip hop' sound of Portishead's past, but even here the beat is so deliberately slow that your attention ends up being focused more on the repetitive organ and the guitar reverb than anything else. This is not a coincidence as Portishead seems to go out of their way to draw a line in the sand between

Third

and their previous work. Everything here still sounds like Portishead, but the band asks us to take off our rose-colored glasses (actually, gray probably is a more apt color) and replace them with something much darker. Since the band manages to pull of this off so superbly, I have no problem obliging.

Listen to a special in-studio performance of songs from Third on Current TV's website.