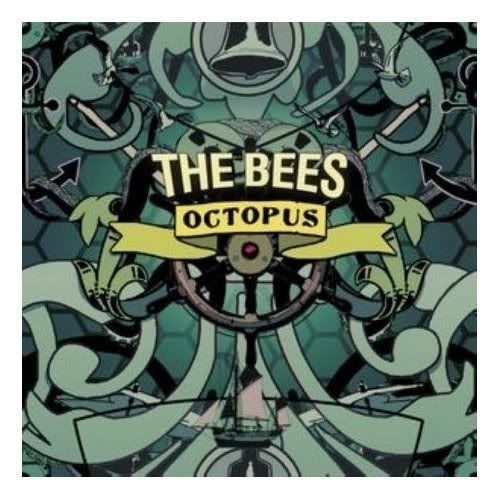 This week I took it upon myself to make a playlist of all the songs that I've been listening to the most this Summer. It's sort of a tradition that started two years ago, and, as anyone who knows me can attest, I don't really need much of an excuse to come up with a killer playlist. Usually, it is one song or artist that inspires me to create such things, and this time was no different. This year, my Summer Mix inspiration was a song from A Band of Bees called "Stand."

Known as "The Bees" in the rest of the world (due to a naming dispute with another band), A Band of Bees is a sextet based in the U.K. who specializes in a unique blend of soulful psych-pop music. Much of their style draws from British and American pop influences, most notably the Kinks, The Beatles (circa Rubber Sou)l and Brian Wilson, while combining more modern elements of instrumentation that frequently conjure up comparisons to The Beta Band. While I am a big fan of The Beta Band, the fact is that A Band of Bees is a much more focused and disciplined band than their fellow (or should I say, former) Astralwerks labelmates.

Perhaps no song on their latest album, Octopus, captures the essence of this band more than "Stand." Backed by a filthy bassline which reminds me of two tone ska legends like The Specials and The English Beat, "Stand" starts off with a conga drum and brass accompaniment that conjures up images of a cool Summer night. When the Rhodes organ and piano kick in, that's when the soul of the song really shines through, and when the band sings "Don't go forward too much/Don't go back so far/When you're presence is enough/Just stay where you are" I am reminded of moments in my life where the only thing that makes them memorable is the company of someone special. Perhaps that is true of every fond memory. It isn't so much where you where or what you did in the past that stands out, but who was around to share it with you.