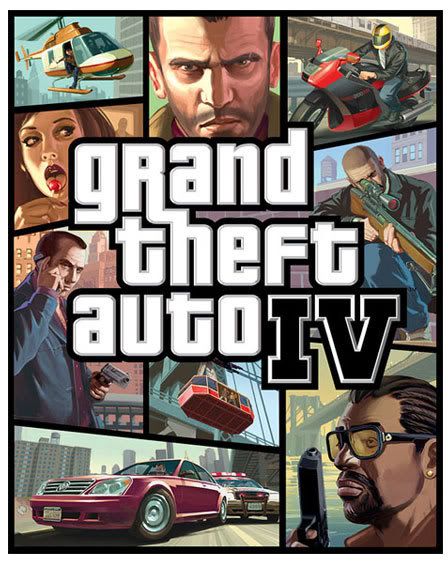 It's really an amazing thing to see how different the music industry is today than five or ten years ago. No longer is the CD the medium of choice when it comes to marketing and distributing music. Today, digital downloads, social media (think iLike, imeem, Last.fm, MySpace, and Pandora), blogs, TV commercials, and video games provide more exposure for artists than ever before.
The newest installment of the enormously popular
Grand Theft Auto
video game franchise illustrates this concept wonderfully. In it you can control the music playing on the car stereo by switching between 18 different radio stations. Not only did
Rockstar Games
include a diverse roster of artists for the game's soundtrack (including Thin Lizzy, The Who, Fela Kuti, Philip Glass, Justice, Kanye West, Aphex Twin and John Coltrane, among many others), but they also give gameplayers the ability to purchase MP3's of the songs they hear directly within the game. No need to hop on your computer and look around, simply text Amazon from the in-game cell phone and you can have that Liquid Liquid track on your iPod in minutes. Now this is what I call innovation!
Considering

Grand Theft Auto IV

sold 3.5 million copies ON THE FIRST DAY of its release, it's safe to say that many of the artists included on the soundtrack have never sold anywhere near that many albums/singles before, so why not jump on the bandwagon if you are given the chance? The Rapture followed through on this no-brainer by contributing this previously unreleased track to GTA IV.

Produced by Timbaland, who also performs beatboxing duties, "No Sex for Ben" sounds exactly like what you'd expect from The Rapture. That is, it's catchy and fun and doesn't stray from the formula that yielded the band's last two excellent albums. It's not their best song, but it's far from their worst and it's the first new track I've heard from them in nearly two years. That alone is enough to warrant the Song of the Day honor in my book. Besides, if you own a video game console then chances are you've heard it already.
The Rapture - "No Sex for Ben" (from

Grand Theft Auto IV Soundtrack

)