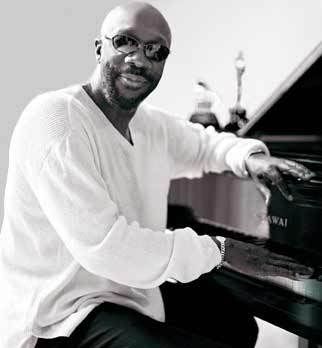 How come all the cool brothas keep dying? In just 24 hours Bernie Mac
died of Pneumonia
(he was only 50) and Isaac Hayes was
found dead in his home
next to a treadmill. Both losses were sudden and unexpected, but since this is a music blog I will choose to focus on Mr. Hayes' too short life.
Most people remember
Isaac Hayes
as the man who created one of the greatest movie soundtracks of all time,
Shaft
. In 1972 his work on the
Shaft
soundtrack earned him the Academy Award for Best Song and three Grammys, as well as the #1 album and song ("Theme From
Shaft
") on the Billboard charts. While
Shaft
was undoubtedly a crowning moment, it would be foolish to say that it defined his career. In fact, even without
Shaft
Isaac Hayes would still be regarded as one of the most important figures in soul music.
Take a look throughout the vast catalog of Stax Records (which, along with Motown, was THE label of the 60's and 70's soul era) and you will see Isaac's fingerprints all over the place. His association with Stax began as part of the Mar-Keys, the original Stax house band who birthed many of the label's most successful and influential artists like Booker T. and the MG's and The Memphis Horns.

From there Hayes collaborated with Stax labelmate Otis Redding before eventually hooking up with David Porter to pen many of the label's most successful songs. In 1967 he finally stepped into the spotlight with his debut album

Presenting Isaac Hayes

, which was a commercial failure, but significant in that it established his signature sprawling jazz orchestral sound that would soon become his trademark.

Form there Hayes continued to build on that sound and achieved immense commercial and critical success with his second album

Hot Buttered Soul

. Considered perhaps his best work,

Hot Butter Soul

became one of the most influential soul albums ever. His next three albums "

...To Be Continued

", "

The Isaac Hayes Movement

" and "

Black Moses

" would also bring increased album sales (all broke the Billboard top 20) and critical praise, thus cementing his status as one of the most important figures in all of pop music even before

Shaft

was released.

So, while the casual music fan may instantly think of "Theme From Shaft" whenever Isaac Hayes is mentioned, it's important to recognize that the music world lost a creative giant today. As far as soul music goes, there aren't many who had a bigger impact than the man known as "Black Moses."